Over the last fifty years, the process of community building has been lost in the process of city building City and suburban design divides us from others in our communities, destroys natural habitats, and fails to provide a joyful context for our lives In Design for Ecological Democracy, Randolph Hester proposes a remedy for our urban anomie He обяцч outlines new principles for urban design that will allow us to forge connections with our fellow citizens and our natural environment He demonstrates these principles with abundantly illustrated examples--drawn from forty years of design and planning practice--showing how we can design cities that are ecologically resilient, that enhance community, and that give us pleasure Hester argues that it is only by combining the powerful forces of ecology and democracy that the needed revolution in design will take place Democracy bestows freedom; ecology creates responsible freedom by explaining our interconnectedness with all creatures Hester's new design principles are founded on three fundamental issues that integrate democracy and ecology: enabling form, resilient form, and impelling form Urban design must enable us to be communities rather than zoning-segregated enclaves and to function as informed democracies A simple bench at a centrally located post office, for example, provides an opportunity for connection and shared experience Cities must be ecologically resilient rather than ecologically imperiled, adaptable to the surrounding ecology rather than dependent on technological fixes Resilient form turns increased urban density, for example, into an advantage And cities should impel us by joy rather than compel us by fear; good cities enrich us rather than limit us Design for Ecological Democracy is essential reading for designers, planners, environmentalists, community activists, and anyone else who wants to improve a local community. 2006 г Твердый переплет, 480 стр ISBN 0262083515.
.
Gustave Courbet: Taschen Basic Art артикул 1723a.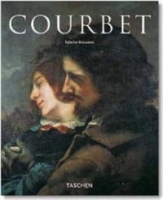 Unsentimental realism "I maintain," stated Gustave Courbet (1819-1877), "that painting is clearly a concrete art whose existence lies only in the representation of real and existing objects " Courbet, who influenced and advised the fledgling Impressionists, was an outstanding representative of a naturalistic realism обяць that highlights the contradictions and inequities in society Revolutionary were Courbet's style, with dark hues and heavy brushstrokes, and choice of subjectdepictions the life of plain people treated in an unsentimental, down to earth manner His influence was enormous during his lifetime; he was offered the cross of the Legion of Honor in 1872 but he refused it A man always at odds with authority, be it artistic or political, Courbet became a member of the Paris Commune and was briefly imprisoned and forced to flee to Switzerland for the final years of his life. 2006 г Мягкая обложка, 96 стр ISBN 3822856835.
.
Santiago Sierra : Pabellon De Espana : 50a Bienal De Venecia / Spanish Pavilion : 50th Venice Biennale: Pabellon De Espana : 50a Bienal De Venecia/Spanish Pavilion : 50th Venice Bi артикул 1725a.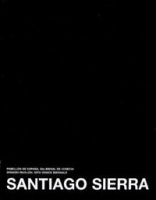 The interior of the Spanish Pavilion at the 50th Venice Biennale, held this past summer, was accessible only to the Spanish public, and then only upon presentation of an official national identification card Persons lacking this national status were refused entry No audience witnessed the performance held in the space on May 1st, in which an old обячд woman wearing a black hood was paid to sit silently still on a stool for an hour In this manner, Santiago Sierra, the artist chosen to represent Spain, did as he often does in his work: he used live human beings, both witting and unwitting, to highlight the problematic nature of our global capitalist economy In this volume we find documentation and texts on this and other works made over the past decade, including such performances as Line of 30 cm tattooed on a remunerated person (Mexico City, 1998), 8 people paid to remain inside cardboard boxes (Guatemala City, 1999), and 3 people paid to lay still inside 3 boxes during a party (Havana, 2000) Essays by Rosa Martinez and CuauhtA?moc Medina ~Introduction by Ana Palacio Hardcover, 7 75 x 11 in /272 pgs / 267 b&w. 2004 г Твердый переплет, 272 стр ISBN 847506602X.
.
Sarah Lucas: Exhibitions and Catalogue Raisonne 1989-2005 артикул 1727a.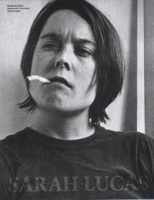 GOD IS DAD That was the title of Sarah Lucas's last show in New York, in which the pun-prone artist assembled an array of sculptures constructed from cast concrete forms, tacky beige nylon stockings, and random metal objects These typically abject art pieces fit right into the body of work Lucas has been building since the early 1990s from apparently обячи banal, everyday materials Old, worn furniture, clothing, food, newspapers, cigarettes, cars, resin, plaster, neon lamps, and light fixtures combine to form grungy assemblages whose appearance belies the serious and complex subject matter they address Through the slyly anthropomorphic character of her sculptures, Lucas makes constant reference to the human body, questioning gender definitions and challenging male-dominated culture, especially that espoused by the sensationalist British press She subverts sexual stereotypes in her appropriations of the tabloid vernacular and by making unexpected juxtapositions of objects, often employing visual wit and a defiant, bawdy humor Her most iconic work, Two Fried Eggs and a Kebab, which was included in the landmark Sensation exhibition in 1999, bears this out with a nasty wink: The title, which precisely describes the materials from which the piece was made, is slang for, well just look it up This extensive, large-format catalogue comprehensively tracks the career of one of the leading figures in an outstanding generation of British artists Lucas, who first came to attention as a YBA (Young British Artist) in the 1990s, is here granted her first major exhibition survey Included in this accompanying publication is documentation of key works, plus new work made especially for the Tate Liverpool It is the most comprehensive publication on the artist to date Essays by Yilmaz Dziewior, Sadie Coles and Martin Prinzhorn Interview by Beatrix Ruf Hardcover, 10 x 12 75 in /192 pgs / 273 color. 2006 г Твердый переплет, 195 стр ISBN 3775716432.
.
Правители варваров (подарочное издание) артикул 1729a.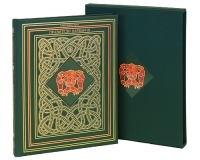 Переводчик: Михаил Глобачев Богато оформленное подарочное издание, переплет книги выполнен методом шелкографии, с золотым тиснением; книга с трехсторонним золотым обрезом, обячн с шелковым ляссе, в футляре Книга рассказывает о произведениях прикладного и ювелирного искусства народов, населявших Евро-Азиатский континент в далекие времена: с VII в до н э до XI в н э Прекрасные иллюстрации, точно передающие великолепие предметов сказочной роскоши, созданных руками древних мастеров, сопровождаются увлекательным рассказом о каждом из дошедших до наших дней уникальном произведении искусства Формат: 23,5 см x 29 cм Что внутри? Содержание 1 Иллюстрации Автор Лайонел Кассон. Серия: Сокровища мира.
The Barbarian Kings.
Key Houses of the Twentieth Century: Plans, Sections, and Elevations (Norton Book for Architects and Designers) артикул 1722a.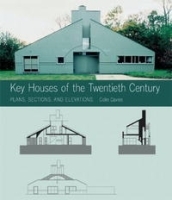 Color photographs and accurate scale drawings of over one hundred of the most significant and influential modern houses A companion to the popular Key Buildings of the Twentieth Century, this book includes classic residential works by such seminal architects as Le Corbusier, Frank Lloyd Wright, Mies van der Rohe, and Alvar Aalto, as well as works обяцщ by more recent masters such as Tadao Ando, Rem Koolhaas, and Glen Murcutt Includes CDROM of images included in the book 600 illustrations, 150 in color. 2006 г Мягкая обложка, 240 стр ISBN 0393732053.
.
Construction Business Management: A Guide to Contracting for Business Success артикул 1724a.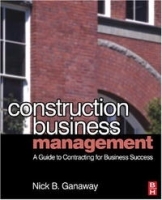 Only 43 per cent of U S construction firms remain in business after four years Why? Inadequate management, according to the U S Small Business Administration This is surprising because most construction firms are formed by ambitious construction project managers, executives and tradesmen who have excelled at what they have been doing But as experienced обячг as these entrepreneurs may be, they are not likely prepared to take on the full range of responsibilities forced on them in managing the business of construction in its entirety While this business failure rate and its causes are based on U S experience, available data from a number of other industrialized countries shows they are similar This book describes in detail what the business side of the construction equation requires of the construction firm owner The contractor who quickly learns these requirements can identify and avoid or manage around the pitfalls that cause the high failure rate in our industry and put his or her construction firm on a level playing field with the best-run companies in the business The detailed duties of the owner, whether in the U S , U K , Australia or Canada, are a common theme throughout the book The author, Nick Ganaway, speaks peer-to-peer, and the book is sprinkled with supporting examples from his own experience He is immersed in the industry and this book is "based on the things I've learned, used, and refined as a light-commercial general contractor in the course of starting and operating my own construction firm for 25 years " The contractor doing $5 million or $50 million or more in annual sales or the equivalent amount in other countries, or the entrepreneur who is just starting up, can use the tried and proven material in this book to build a business that is profitable, enjoyable, and enduring Additionally, the book devotes a chapter to specializing in chain-store construction * Learn what you need to succeed in the construction sector * How to target, land and retain profitable customers * Avoid the pitfalls of running your own construction business. 2006 г Мягкая обложка, 201 стр ISBN 075068108X.
.
Giotto Di Bodone: Taschen Basic Art артикул 1726a.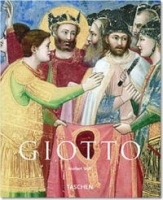 A central figure of the Early Renaissance According to legend, he was discovered by Cimabue as a boy, sketching his father's sheep Giotto di Bodone (1266-1337) was the most famous and influential painter of his generation in Italy As the pioneer of modern painting, his impact was so enormous that his artist colleagues in Florence, however capable, обячз were left struggling to keep up His services were engaged by numerous high officials and princes, including the Pope and his cardinals, King Robert of Anjou, and the Scaligeri and Visconti All these works, including the large secular cycles, are lost Amongst his surviving works, his masterpieces are undoubtedly his decoration, from 1303 to 1305, of the private chapel built by the financier Enrico Scrovegni for his family in a former Roman amphitheatre in Padua, the fresco cycle in the Upper Church of Assisi, and the frescos in side chapels of Santa Croce in Florence The simplicity and strength of his forms, as well as the humanism he infused in his works, set him apart from his Byzantine contemporaries and at the forefront of Italian painting in the early years of the Renaissance. 2006 г Мягкая обложка, 96 стр ISBN 3822851604.
.
The Pip Expanded Guide to the Nikon F5 (Pip Expanded Guide Series) артикул 1728a.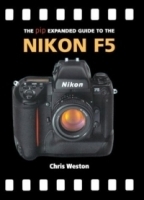 Book Description A hands-on guide to using Nikon's flagship 35 mm camera, the F5 With hundreds of color photos and charts, this illuminating guide demystifies the model's almost endless number of features In simple, understandable language, it explains how to make the most of the cross-ranged, 5-area autofocus sensor; color matrix metering; обячм high speed film advance with up to 8 frames per second; the custom settings; and more Every element and procedure appears in close-up images, whether it's an in-depth look at the viewfinder and command dials or instructions for installing batteries and removing a lens. 2004 г 191 стр ISBN 1861083823.
.
William Morris and Red House: A Collaboration Between Architect and Owner артикул 1730a.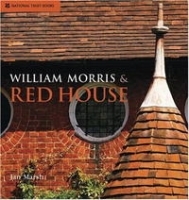 A lavish record of an extraordinary collaboration between designer and architectand the catalyst for the William Morris style Red House occupies a singular place in British architectural history: it was the first and only house that was built for designer William Morris, and it was the first independent architectural commission for his friend, обячт Philip Webb The challenge of furnishing the house inspired Morris and his Pre-Raphaelite friends to found the design firm of Morris & Co , which was the flagship for what was to become the Arts & Crafts movement Red House captured Morris' heart He was only 25 when, in 1858, he married Jane Burden, whose beauty was the inspiration for much of Pre-Raphaelite art With his young wife, he planned to produce a vision of "earthly paradise" at Red House; however, the idyll was found to be impractical, and Morris left after five years Because of its illustrious first owner, Red House was never forgotten, and a succession of tenants kept Morris' spirit alive in the house; in 2003, Red House was acquired for the National Trust This handsome volume provides both the story of Red House and a "virtual tour" that enables the reader to see how this splendid house looked and functioned when it was inhabited by the celebrated designer. 2006 г Суперобложка, 160 стр ISBN 1905400012.
.